Market size of the poultry industry in India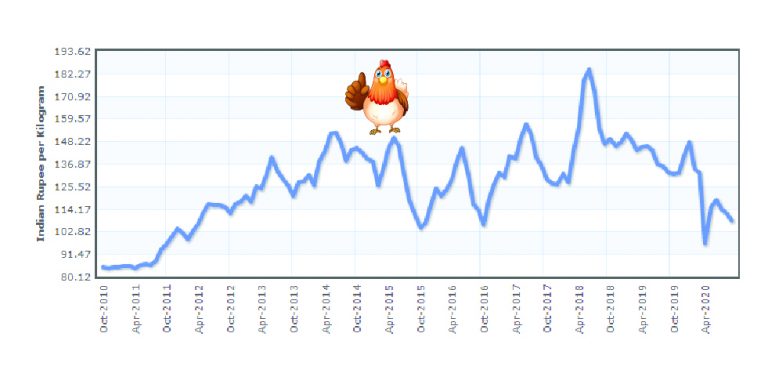 The poultry market consists of both broilers and layers. The forecast is that the reach of the market by 2024 would be INR 4,340 cr.  In India, over the past two decades, the poultry industry has taken a major swift, from backyard pursuit to huge industries. The transformation includes hatching, rearing, and breeding processing activities. 
A drive of poultry farm market:  
Poultry consumption for annual per capita remained lowest in the world while other markets are emerging. There were low penetration levels and continues income increasing levels in the poultry. However, it is estimated that there will be continuous consumption of chicken and eggs.  
Chicken consumption is considered a delicacy. As the urbanization levels are increasing with disposable incomes. Broiler meat is considered less of a luxury product and more as a daily staple. Broiler meat is mostly preferred more than other meat products, as it is considered more hygienic and available throughout the year across the country most relatively it is lesser in price than other meat products.