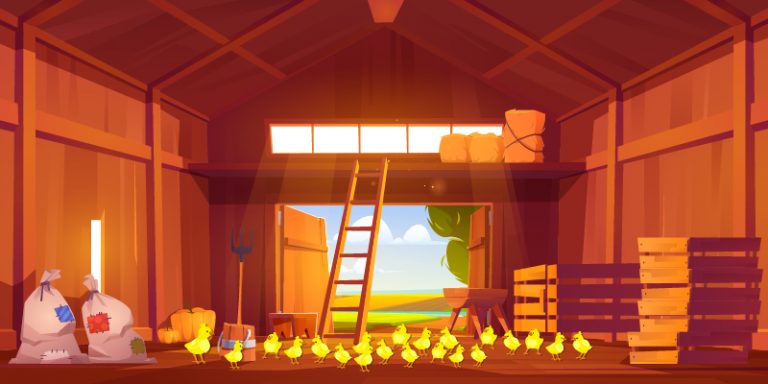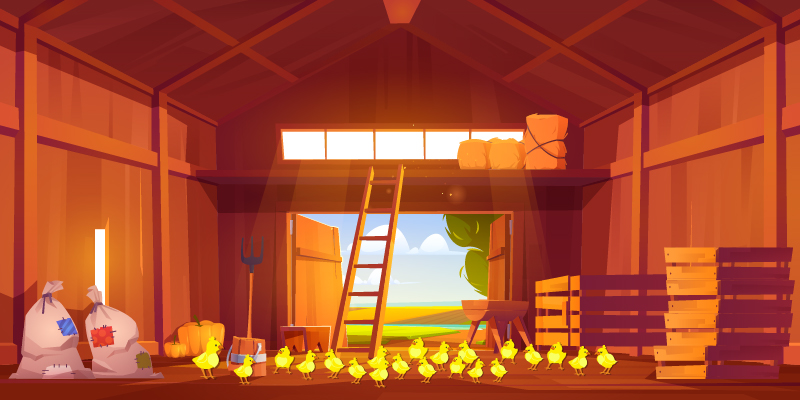 A poultry house should provide less stress to the birds to achieve uniformity, gain weight and feed efficiency. There are three major climates in the whole world, these are certainly considered while designing a poultry house.
Hot and humid
Hot and dry
In India, weather conditions are slightly different as we have dry and hot climates in few areas, humid and hot climates in a few, rainy and humid during the rainy seasons. During the winter season, the climate in few areas will be cold and dry and moderate a month before and after especially in the northern part of India. So, it is difficult to suggest one effective design of the house which suits all the climates of India.
Poultry house and its necessities: 
    Protect birds from unfavorable climatic conditions
    Disease control measures
    Proper supervision while constructing the house
    Poultry house should have amenities like electricity and water
    Proper ventilation should be provided
    Vaccination program should be handled by expert doctors and the doctor should also visit the farm regularly
    Poultry house should be located outskirts of the residential and industrial area
Points that are to be noted before starting a poultry house:
Land should have a lot of natural air movement and it should be well-drained, it also must be far away from polluted areas and loud noises
House should have access to the east and west side as it should provide shade to the birds on the hot part of the day
Lights should be fixed with proper distance in the farm as they need to produce even amount light throughout the house
A House that is 20 to 30ft should be partitioned to accommodate 600 to 700 birds.
Flooring should be of concrete or sandstone
Drinkers and feeders should be cleaned frequently
Water supply which is fixed can be automatic or semi-automatic, it also should be provided with a separate water tank to store cool and freshwater which can help in preventing wetting of litter.
Provisions are to be kept for each house for the storage of feed, medicine, and additional equipment.