Smart techniques for better Poultry Farming and Management ​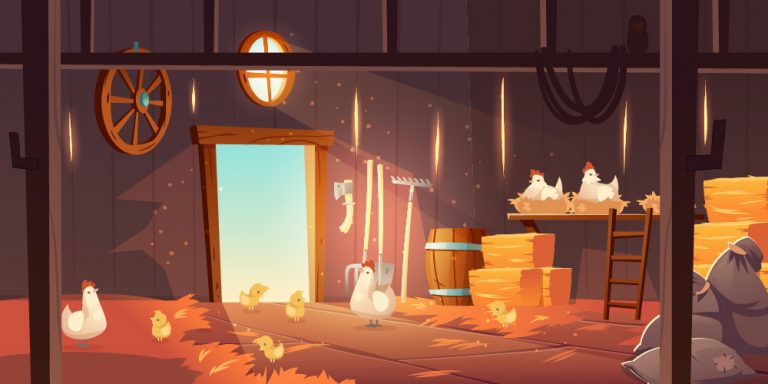 To achieve more in your routine poultry farming, one should practice the following tips for smooth and profitable poultry farming and management. 
Selection of place and construction of poultry farm:
F

arms should be constructed away from the city 

with

out

 

hasty busty noises and pollution. 

P

lace or land should be chosen 

wisely 

where adequately ventilated, well air circula

tion

 in the farm and place should be accessible to road and transportation.

 
While constructing the farm's shelter should be in an east-west facing to avoid excess sunlight.

 

Adequate space required to avoid overcrowding should make sure 2sq.ft of space must be maintained for each bird
Free-range farming requires more space compared to the intensive farming system.

 

Opting for own land for the construction of a poultry farm is ideal whereas risk is less compared to the rented land.

 

There should be 

a 

clean and continuous water supply in the land chosen for constructing farms

.

 
Choosing healthy chicks and breed
S

election of chick and breed plays a key role in your profits

Choose breeds that have good production capability and

 also which

 are strong and immune.

 

Should be aware of choosing breeds suitable and adaptable to your climate.

 

You can 

rely

 on leading hatcheries for buying chicks. 

 

Our App provides chick suppliers from leading hatching companies.

 
There should be at least 40 feet distance maintained between the individual shelters to give proper ventilation and to avoid ammonia and carbon dioxide accumulation. 
One should have knowledge of keeping farm premises and surroundings clean and sanitized, first most there should be 10-15 days of ideal gap maintained from one batch to the other to sterilize the 

place

 and equipment used for farms

.

 

F

armers, veterinary doctors' workers, and visitors on the farm should first visit the young ones than older and last diseased and week ones to avoid disease spread and contamination.

 

Dead and weak birds must be checked regularly and removed to prevent infection spread.

 

 
Cleaning the house, feed equipment, and drinkers on a regular basis.

Healthy feed as per the age of the bird is the key to successful production and healthy poultry. The quality of egg and chicken produced depends upon the quality of 

feed

 fed.

 Good quality and balanced feed 

(based upon their proteins and nutritional requirements) 

should be provided according to their age.

 

 

Modern feeds for poultry consist largely of grains cereals

,

oilseeds protein supplements, and vitamin supplements. Maize and soya bean play

'

s a major role in 

the 

production as 60-70% of feed constitutes of corn and soy

a

 protein.

 

D

epending 

up

on the weight and age of the flock the quantity of feed and nutritional requirements

 should be 

chosen

.

 

The f

eed is readily available to buy from leading feed manufacturers or can be prepared by placing a plant on the farm

 with 

necessary

 ingredients.

 

The feed given for layers and broilers is different to meet their unique dietary requirements.

 

L

ayer feed is designed to meet the needs of egg production

 and

 rich in calcium and protein, contains very less fat as they should not gain weight, a balanced diet is provided as per the nutrition required and to safeguard health, and should maintain the desired body weight.

 

Broiler feed requires more energy and protein in their feed

s

 as they are very fast-growing birds.

 

A broiler chicken for proper growth requires vitamin-rich supplements, also their diet includes protein-rich food and enough fat which encourages fast growth gives tender and healthy chicken. 

 

Clean water should be provided regularly, pipelines should be sanitized in regular time intervals.

 

The feed must remain clean and dry. Contaminated feed can infect poultry. Damp feed encourages fungal growth.

 

The feed room should be well maintained without rodents like rats and snakes etc., to avoid contamination.

 

 
Poultry disease prevention and health management:
Vaccination plays a vital role in the health management of

 the

 flock.

 V

accines are used to control and prevent poultry diseases.

Parasite control

: To prevent parasites birds should be inspected regularly for external parasites and spraying 

formalin

 around the shed.

 

Identifying and treating sick birds.

 Routinely notice your birds for any indications 

of sickness

 or issues inside the group

. Eliminate 

sick

 chickens and other poultry from the primary rush and acquire a finding from a certified individual. You can give the right treatment once you recognize the infection or issue. Keep sick fowls isolated from the group until totally rec

overed

.

 

Separating multi-age flocks.

 While introducing younger birds into older birds, there is an increased risk of transferring disease from older birds to younger birds

.

 keep 

birds separate

 – have an all-in and all-out system for every age group to permit for an entire clean and disinfection of facilities and equipment between batches

.

 

Dead and weak birds must be checked regularly and removed to prevent infection spread. 

 

 
By following the above techniques one can have an idea of selecting a place and construction of a farm. Choosing healthy chicks plays an important role in farming where we help by providing leading chick manufacturers in our app. Disease prevention and selection of feed is a difficult task for the farmers where we provide complete guidance on disease prevention and feed formulation from day one to the end product.  
Poultry farming is made simple using Poultry App, which assists you through broiler and layer management. We offer you the simplest app that has never been before in the poultry business. User-friendly application and easy to use. We offer you a wide range of services that gives you extensive user experience in rearing, monitoring, marketing, and trading your flock and stock. Our App made easy trading for the whole poultry community.
"By following the above pros with our digitalized poultry application, you'll achieve the next level in your poultry business"